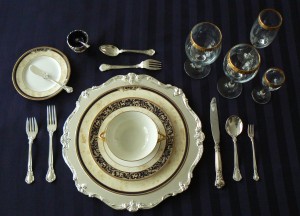 January UAC pottery challenge: Formal Place Setting Inspired by a Randomly Chosen Place mat.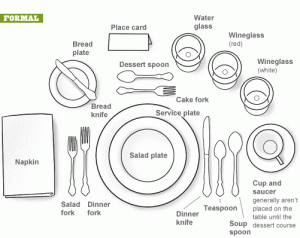 Your Challenge, should you choose to accept it, is to create the ceramic elements of a formal place setting to match your randomly assigned place mat. This is a creative challenge as well as a technical one. Your finished set should visually relate to your place mat in any of the following ways: Color, texture, theme, motif, style. You may use any forming or decorating technique supported by Urban Art Co-op.
Finished set must include:
1 Dinner plate
1 Salad plate
1 Tea cup and saucer set
1 Soup bowl
1 Center piece.
Further specifications:
 The dinner plate, salad plate, and soup bowl must nest in one another.
The Cup must sit on the Saucer
The center piece can be anything: sculptural, vases, candle sticks, vessel for flowers. This is a place where you can have lots of fun and be very creative tying everything together and working in elements from the place mat.
Finished pieces due in early February.
Good luck!