UAC Resident Artist Autumn Bunton's rack at the studio is often filled with large jugs with craggy, expressive faces carved on the sides. Each face has a distinct character and mood ranging from jolly, to wicked, to full on Grumpy Cat.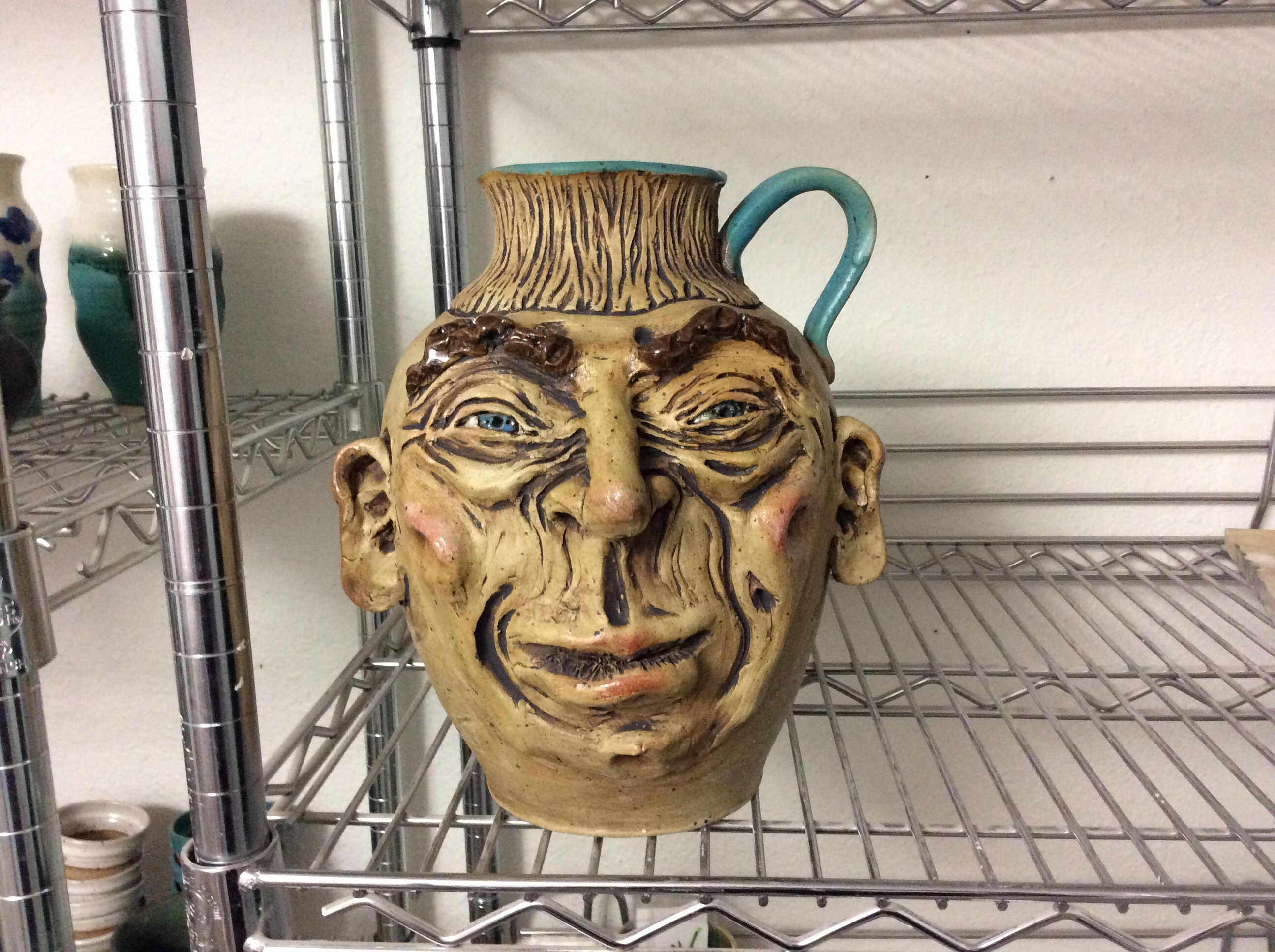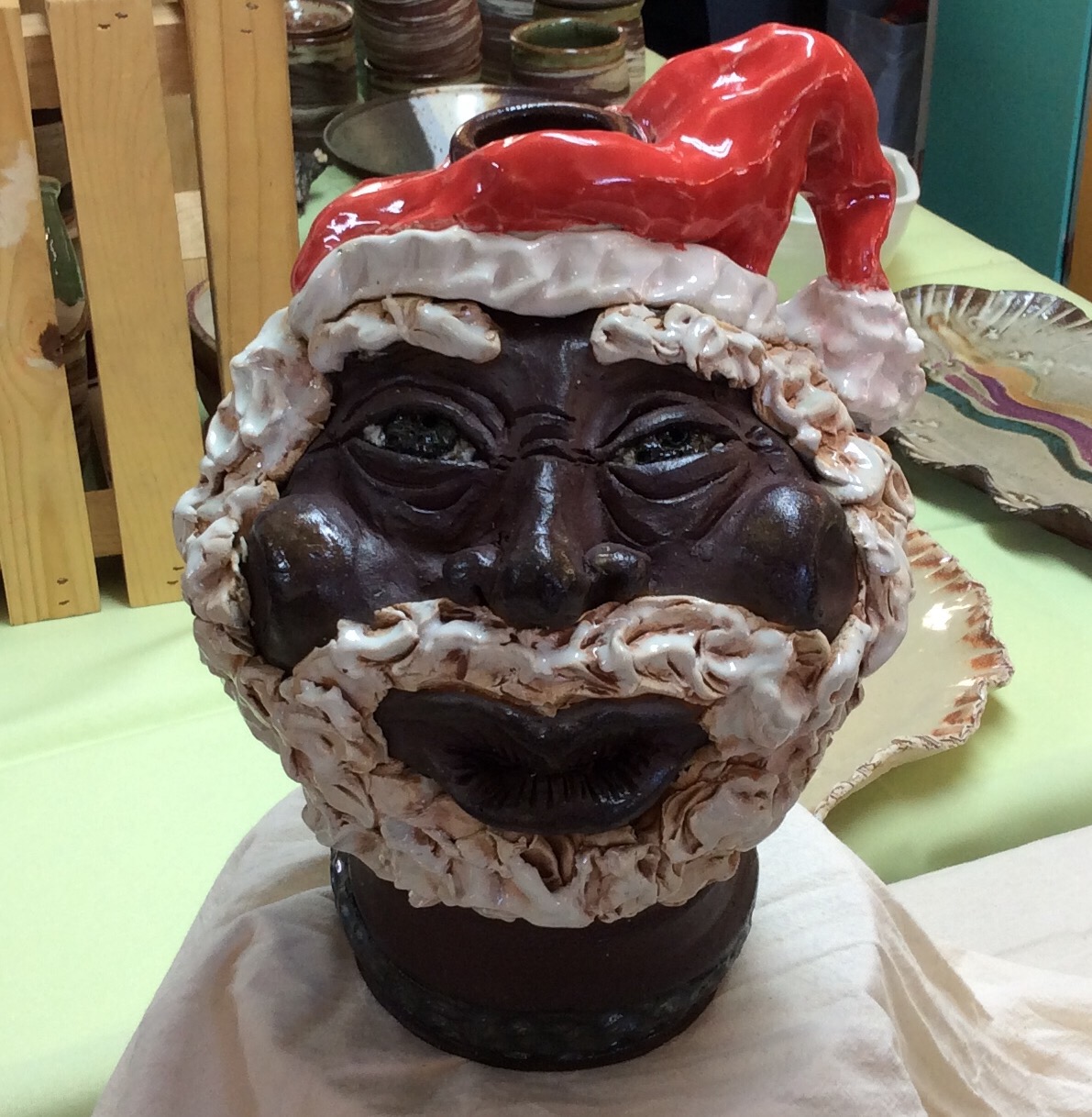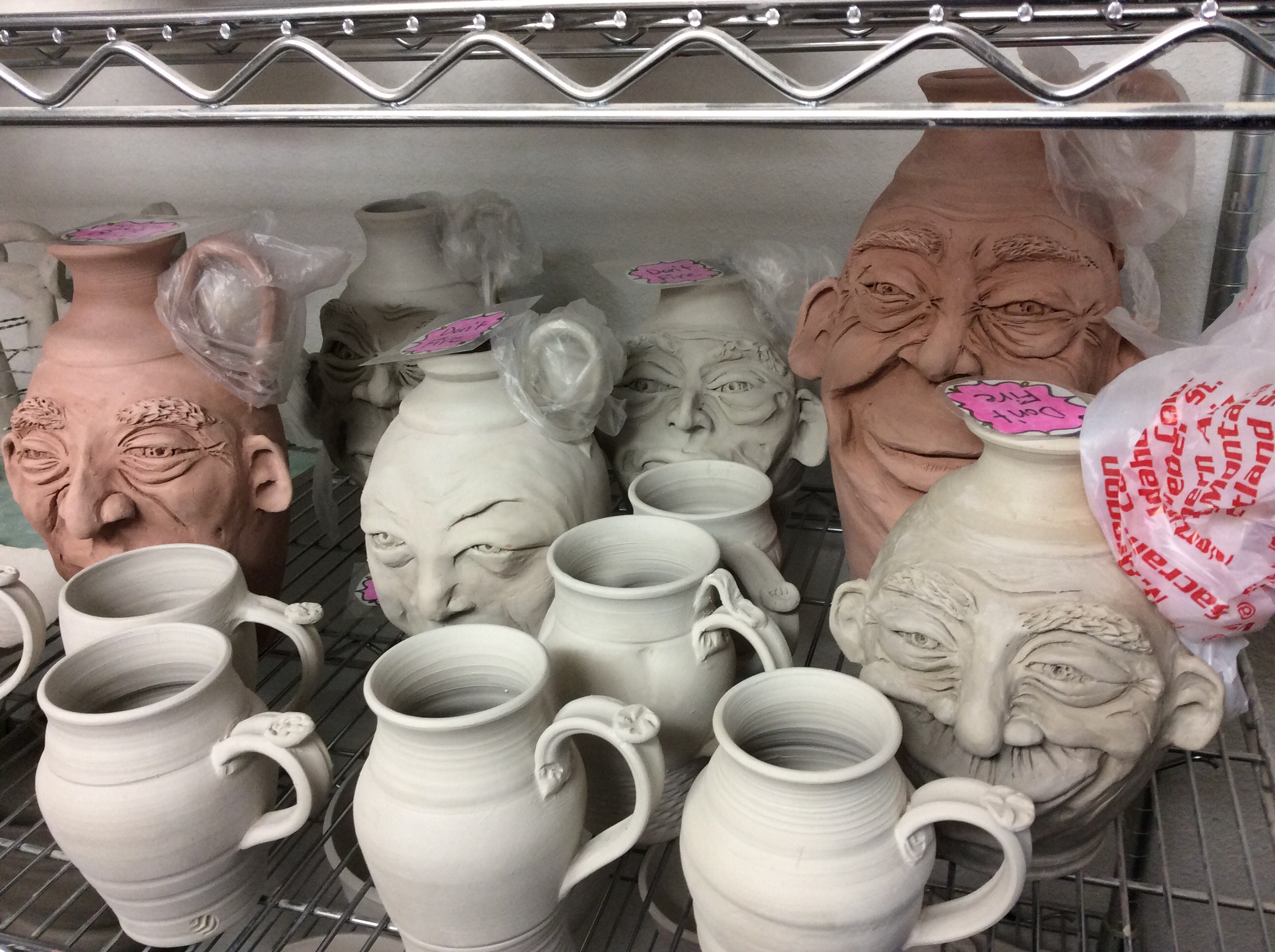 They peer mischievously from behind her other work, coming to life bit by bit as they go through the ceramic process under Autumn's skilled hands.
Back in October, Atumn offered a workshop on sculpting faces which sold out soon after it was posted. The waiting list started growing, and several people who managed to secure a spot were eager to take the class again. This month, we are excited to have Autumn teaching face jugs again on January 23rd.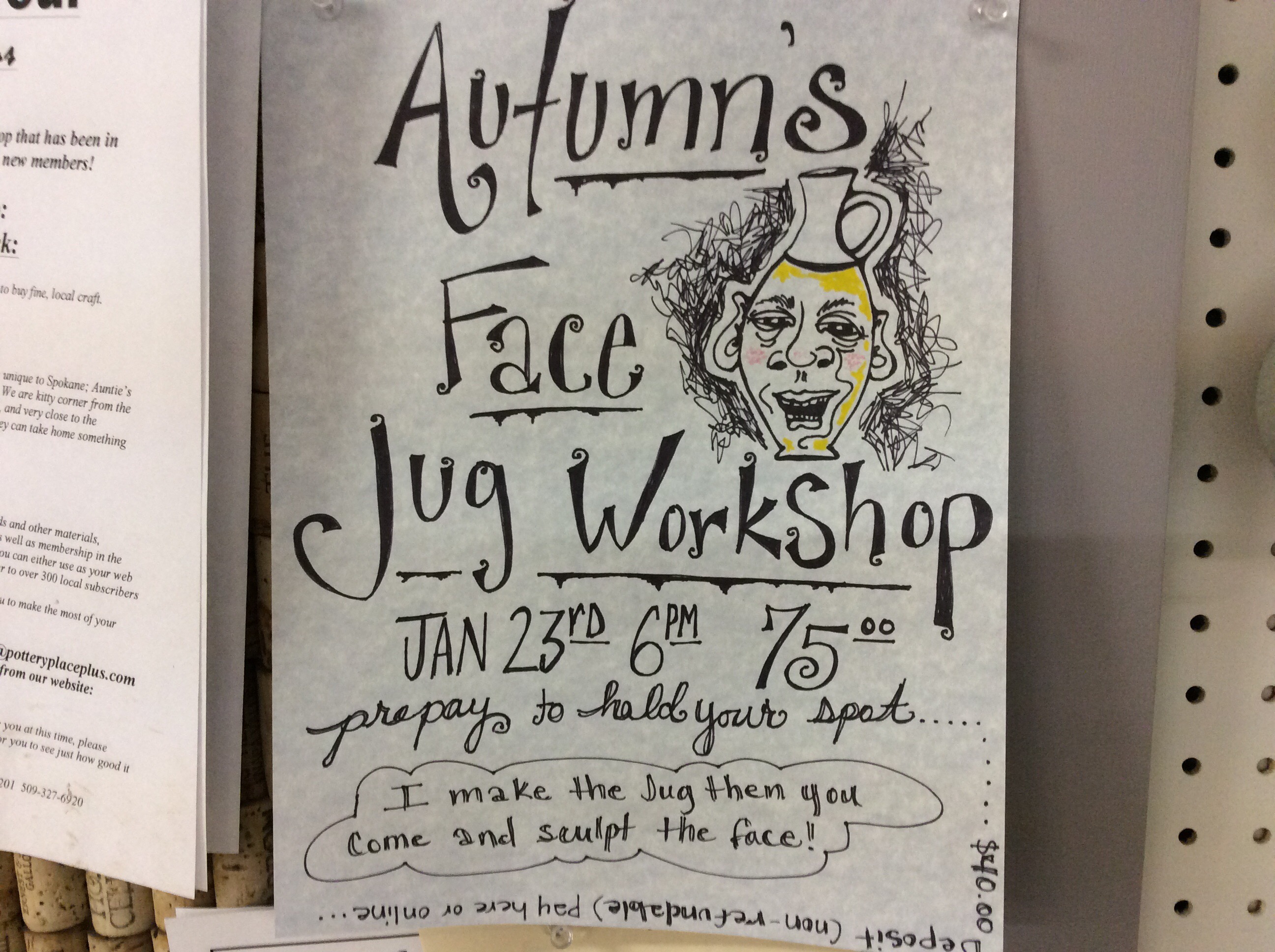 Opportunities like this workshop are almost too good to be true. Autumn will spend the week before the workshop throwing the jugs, with all her years of pottery experience and practice making them works of art already worth the cost of the class. On the day of, Autumn will guide participants through the process of creating unique features and attaching them to the jugs, bringing them to colorful life. This workshop is a true colaboration between artists; Autumn Bunton, and you! She throws the jug, you create the face.
The jugs will be dried slowly to minimize the possibility of cracking. After they go though the bisque fire, Autumn stains and glazes them. The jugs again have the advantage of Autumns artistic expertise.* She makes sure they are carefully loaded into the high fire kiln and fired to the advantage of the glazes she uses.
The post production process takes up to four weeks, depending on how thick they are and how long they take to dry. When they come out of the glaze fire, they are ready to go home with the workshop participants. The Face Jug Workshop offers an amazing experience of working with a talented potter, and a priceless piece of art.
Because this workshop involves many hours of extra work for Autumn in pre-production and post production, she can only offer it once or twice a year. So snap up this opportunity and reserve your spot by signing up online, or stopping by the studio right away.
* (Note from an other UAC resident artist: I can dip a piece in a glaze within 30 seconds of Autumn stirring and using the same glaze, mimicking her every move, and her piece will still turn out better than mine. Common belief in the studio is that the glaze gods just love Autumn more than us. Trust me: you want her glazing you jug.)