Back in December we challenged members to make a set of nesting bowls. December being a pretty busy time, it has taken longer then expected to get them through the firing. We had three members complete the challenge.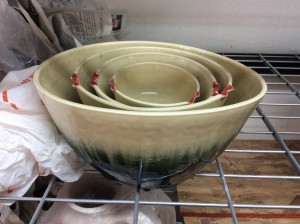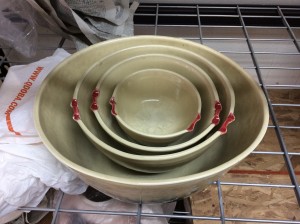 Resident Artist Michelle made this set of four.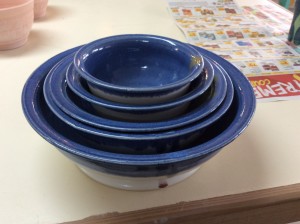 Karen shares a Resident Artist rack with Michelle and doesn't know what she is going to do with this set now that she has finished it.