Saturday, September 10th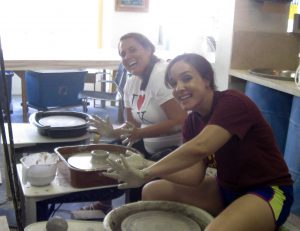 Come down to the studio and start off the new season with a day of creativity and Co-op fun. Create Day is an opportunity for Co-Op members and current students to collaborate and share ideas while making items for Co-op fundraisers.
Our fundraiser events like Scoops and Bowls, and the upcoming Holiday Bazaar make growth possible in our studio. Without the generous donations of our members, we have nothing to sell and can't buy wheels or kiln parts to keep our studio running and growing. Create Day is time have some fun and enjoy our community while we all make items for the studio. We encourage potters to make any type of item they like for our Holiday Bazaar, and Ice cream bowls of course. It is a great opportunity to try new things working side by side with potters of many different skill levels and skill sets.
We hope to offer several Create Day events between now and the Holiday Bazaar (December 10th and 11th) The next one will be Saturday September 10th during the regular open studio hours of 10AM to 2PM. The recycled clay is free and the Co-op is buying lunch. Stop by!