We loaded two sets of nesting bowls in the bisque kiln this morning.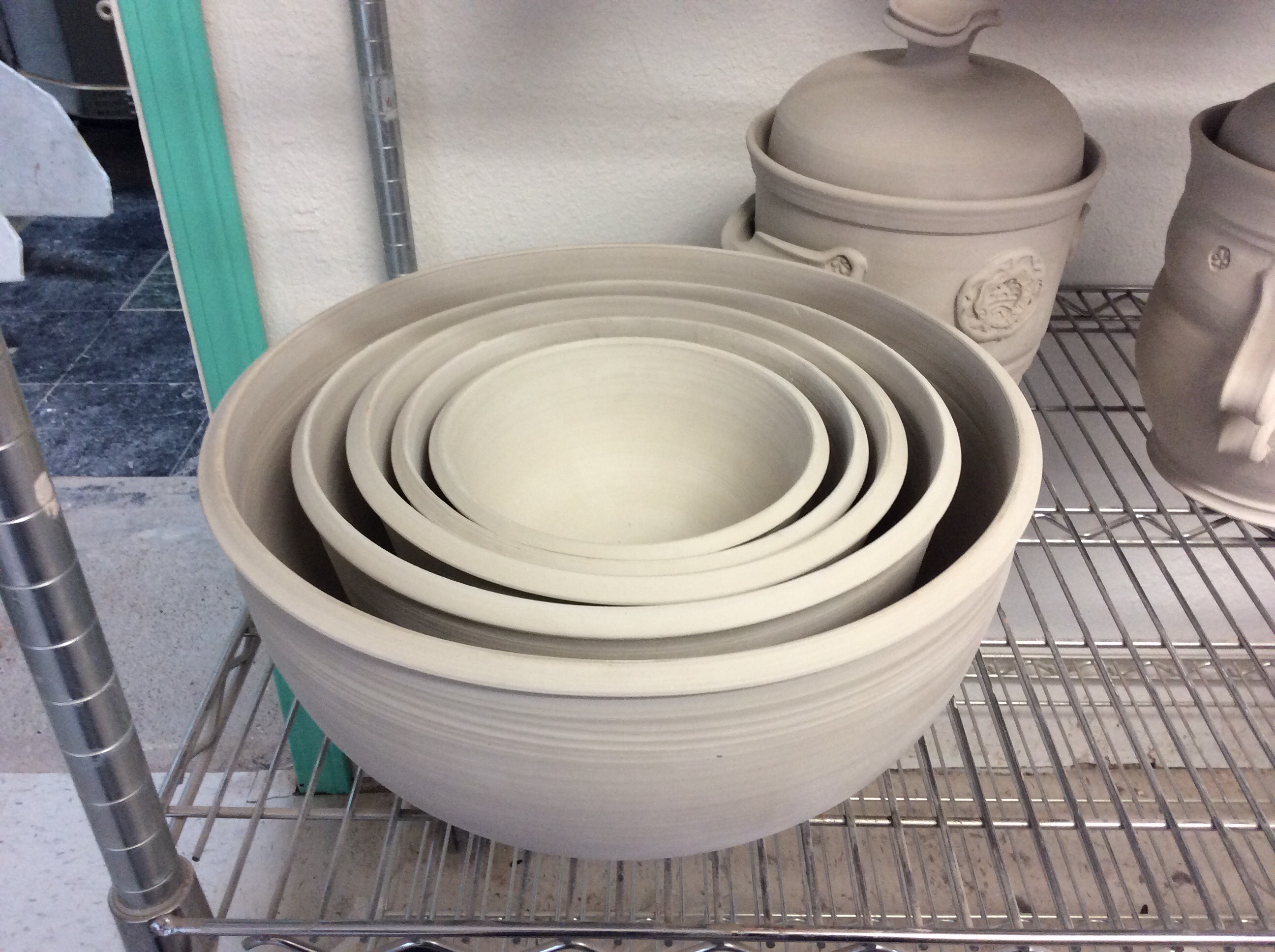 John's bowls are lovely, as we should expect, from our resisdent master. We can hardly wait to see them glazed!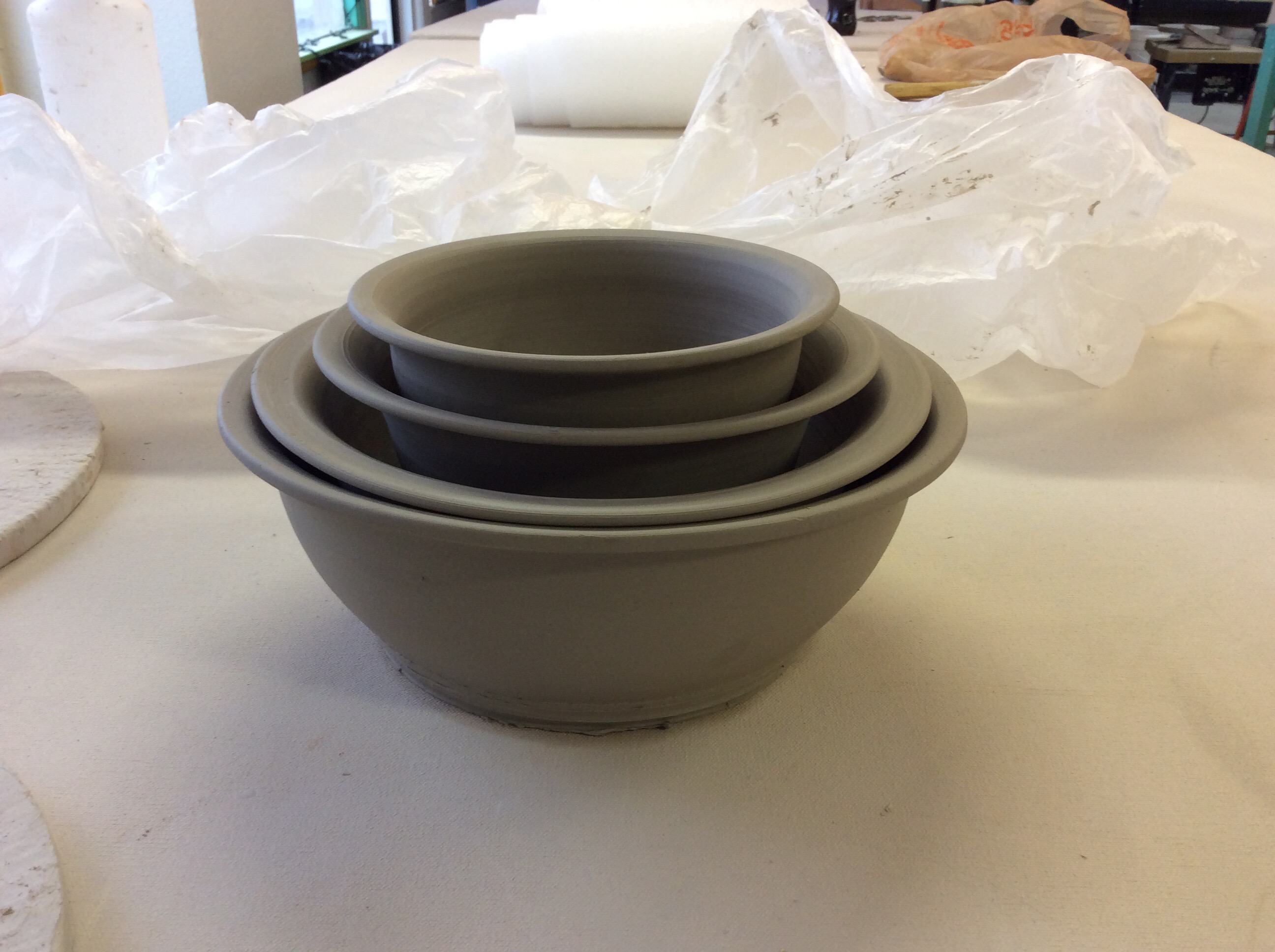 Four of Karen's five bowls. That fourth bowl gave her some trouble.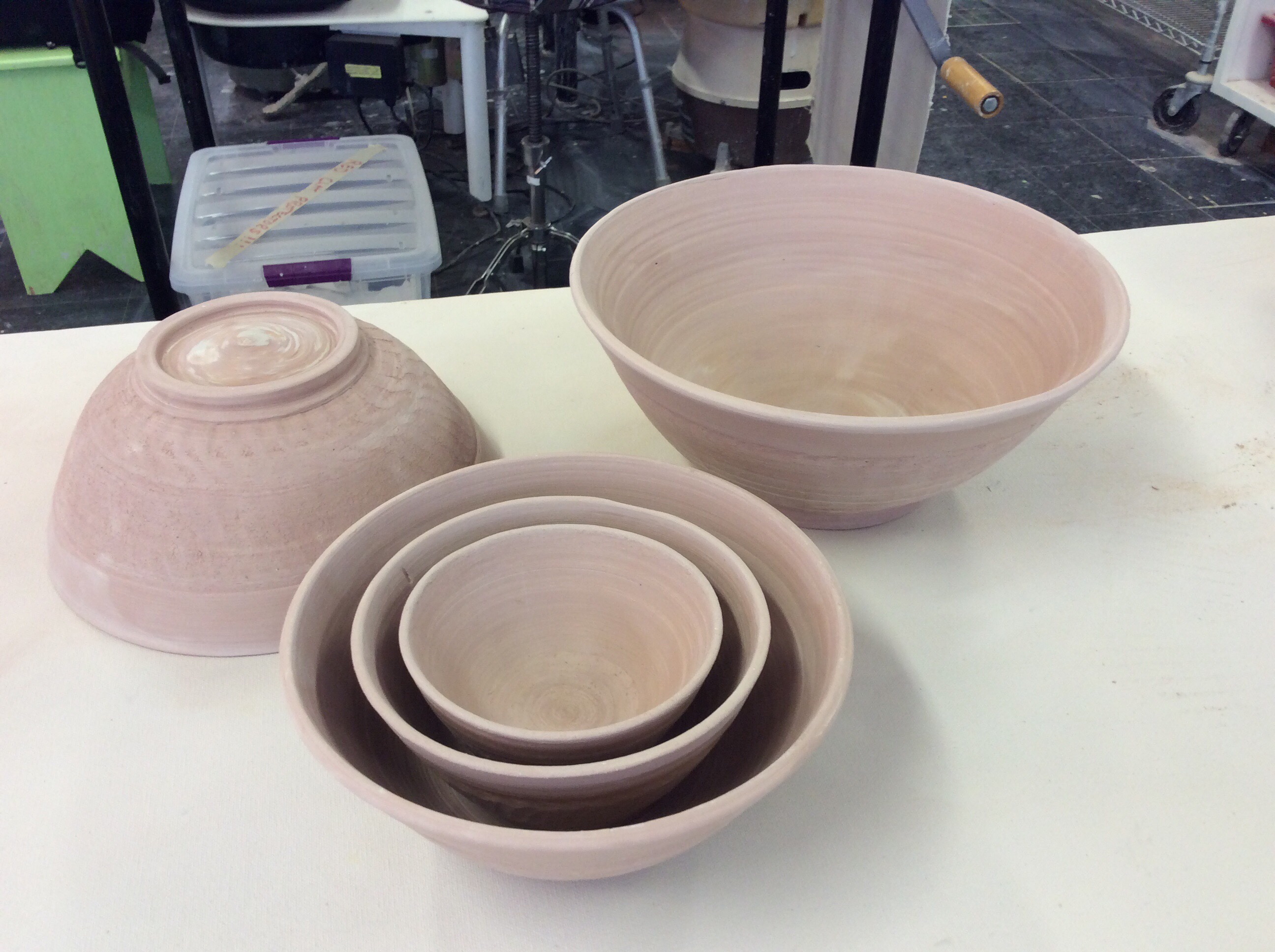 Nick's bowls are still drying. Bowl number four, he says also may need to be the odd one out as far as shape and size. Nick's bowls are made in our studio recycled clay, so if he doesn't buy them himself, we may get a chance to purchase them at a future fundraiser event for the studio.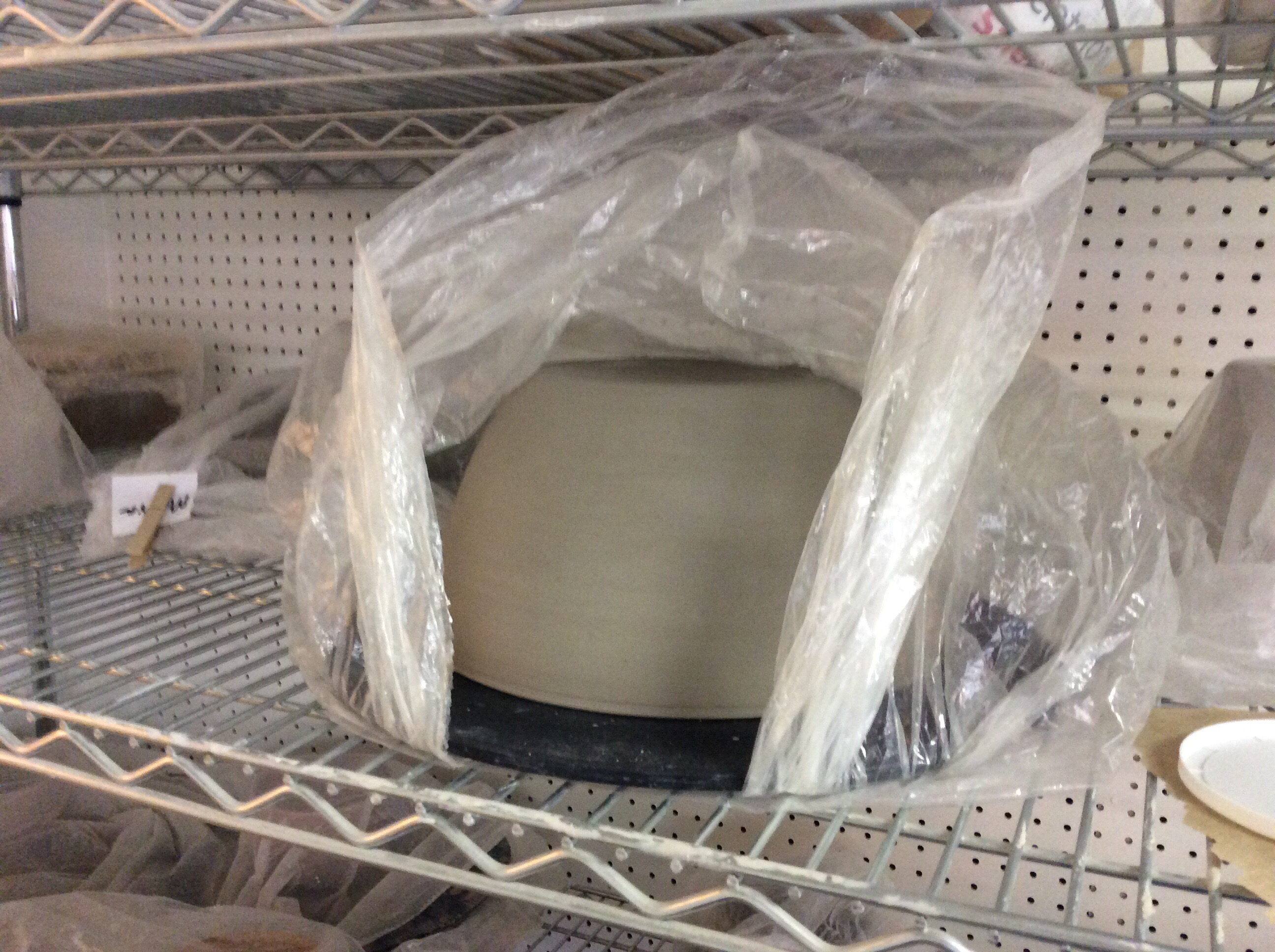 I haven't seen all of Michelle's bowls yet, but I'm expecting great things.
To be continued…